.

Back To:
Calendar of Events



2004 Fall Meet
Click Photos to Enlarge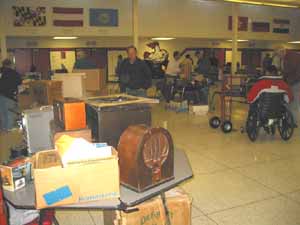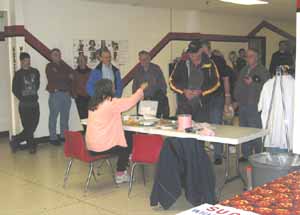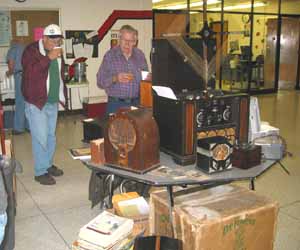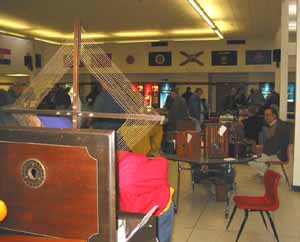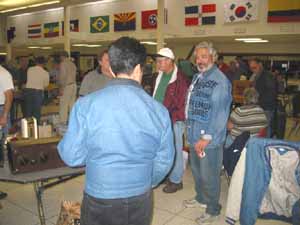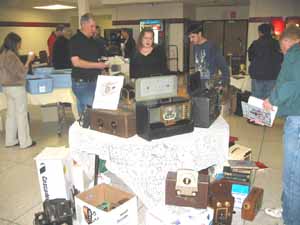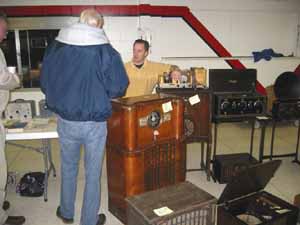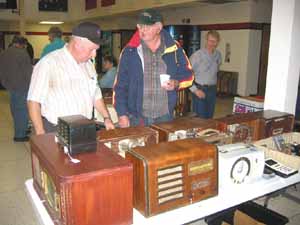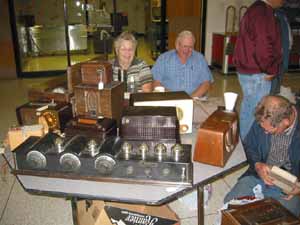 ---
The
Northland Antique Radio Club
---

NARC FALL INDOOR SWAP MEET
Saturday November 7, 2009
(Open to the public 8:30 am to 1:00 pm)

St. Croix Lutheran High School
1200 Oakdale Avenue, West St. Paul, Minnesota


Don't miss the NARC Fall indoor swap meet! We're expecting the room will be jam packed full of old radios for sale, and there are always bargains! Even though we have probably outgrown this faciity, the meet will once again be held at the St. Croix Lutheran High School located at 1200 Oakdale Avenue in West St. Paul Minnesota.

Doors open for seller setup beginning at 8:00 am. Only those individuals who are purchasing selling space will be admitted at this time. You MUST be a NARC member to sell, and can join the club at the show for $12 annual dues. Tables are provided and cost $10.00 per table.

Note: Sellers will have to carry their items a short distance to the swap meet area, so bring a hand truck or small cart if you have anything heavy. The school requests that you please use extra care not to mark the floors with your hand cart and please bring a protective covering for the table.

Those NARC members who are not selling and the general public will be admitted at 8:30 am. We have the room until 1:00 pm, so the meet will probably start winding down around noon, giving sellers an hour to pack up.

Admission for current members is free. The admission charge for all others will be $1.00. If you haven't had an opportunity to renew your annual membership or join the club, this would be an excellent time to do so. Membership forms will available at the registration desk.

The "Silent Auction" will be once again be featured at this year's event. Items for the silent auction will be accepted for display from 9:00 am until noon, with the auction closing promptly at noon. The rules will be the same as last year with the club providing auction forms and assessing no sales commission. All sales are final. All monetary settlements for items purchased through the auction are to take place directly between the buyer and seller. All items up for bid are being sold "as is". Sellers will be allowed to establish a minimum bid and types of payment accepted (cash, check, trades) for successful bids. High bidders and owners MUST stay until the auction closes to complete their transactions. Any questions regarding the silent auction should be directed towards a club officer. NARC is simply providing the means for the auction and assumes no responsibility for seller or buyer actions.

To round out the day's activities the club will be selling 50/50 drawing tickets with the drawing to be held at noon.

Complimentary coffee, pop, and snacks will be provided, along with a light lunch being sold for a nominal charge later in the morning.

We'll see you there!!!!
---