RADIO DAZE 2016
IN REVIEW
This year's Radio Daze event, the 30th Radio Daze hosted by our club, was one of the best ever. The weather was beautiful, attendance was up, a great selection of radios was sold at the auction, the number of swap meet vendors was up, Steve Raymer reports that sales were great at the Pavek Museum of Broadcasting garage sale, the contest had many great items, and Bill Hudson proved to be a fantastic guest speaker at the program
The large conference room at the Comfort Inn in Plymouth Minnesota was a busy place by 3pm Friday as 34 collectors consigned 174 lots of vintage radios and other related items to the auction. Thanks to Lynn Wagar, Kim Wagar, Mary Farmer, and Don Hauff everyone got their bidding numbers and pre-registration packet, and all the consignments were properly logged in by the 7:00 pm start time. The room was filled with people, including 98 registered bidders, and the tables along the walls were filled with radios, box lots of radio parts, and lots of other interesting things.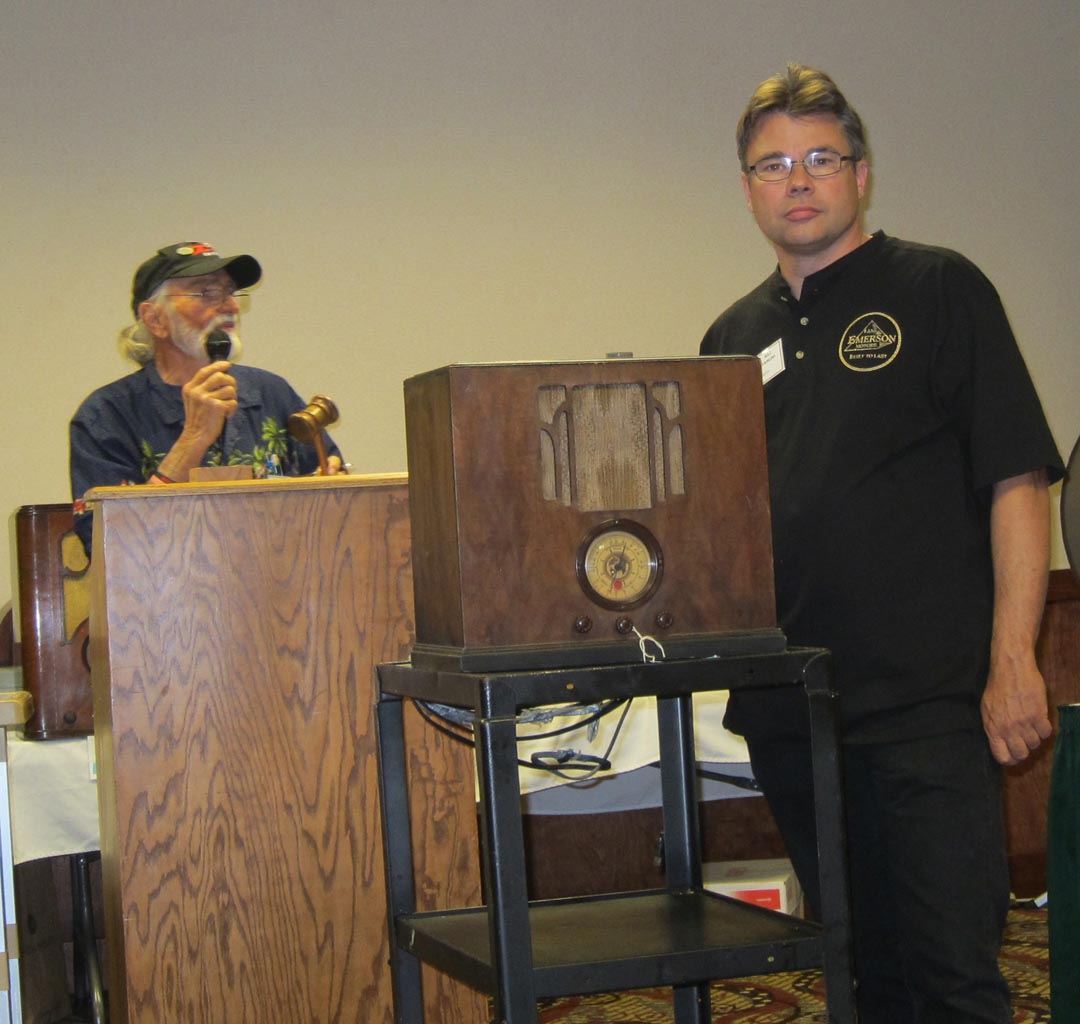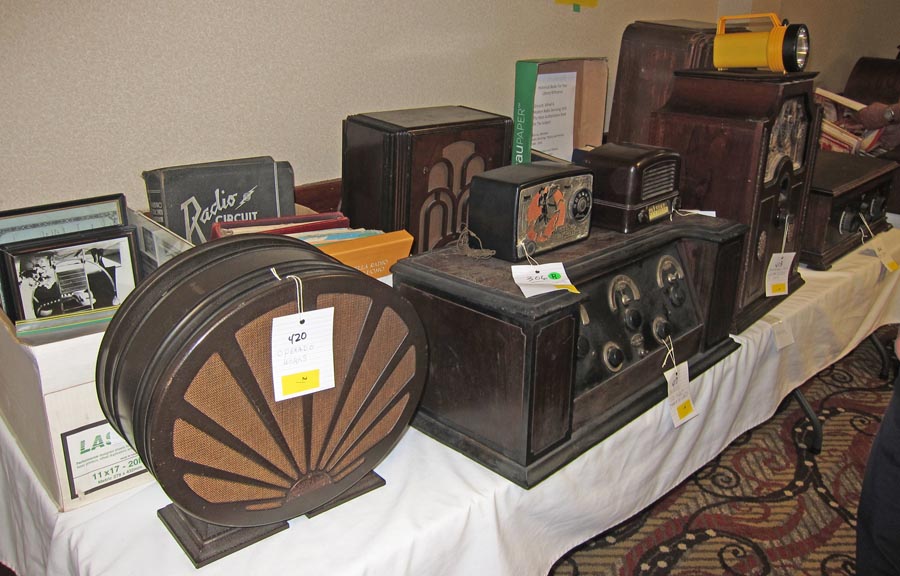 Frank Rasada, wielding the gavel for the sixth consecutive year, made the auction entertaining and his knowledge of vintage radios makes him perfect for the job. Jim Thompson, Kip Wallace, Bill Fanum, Matt Hyman, Bill Linder, Jeff Hed, and Glen Berg were the auction assistants, bringing items up front, describing them to the crowd and spotting bids.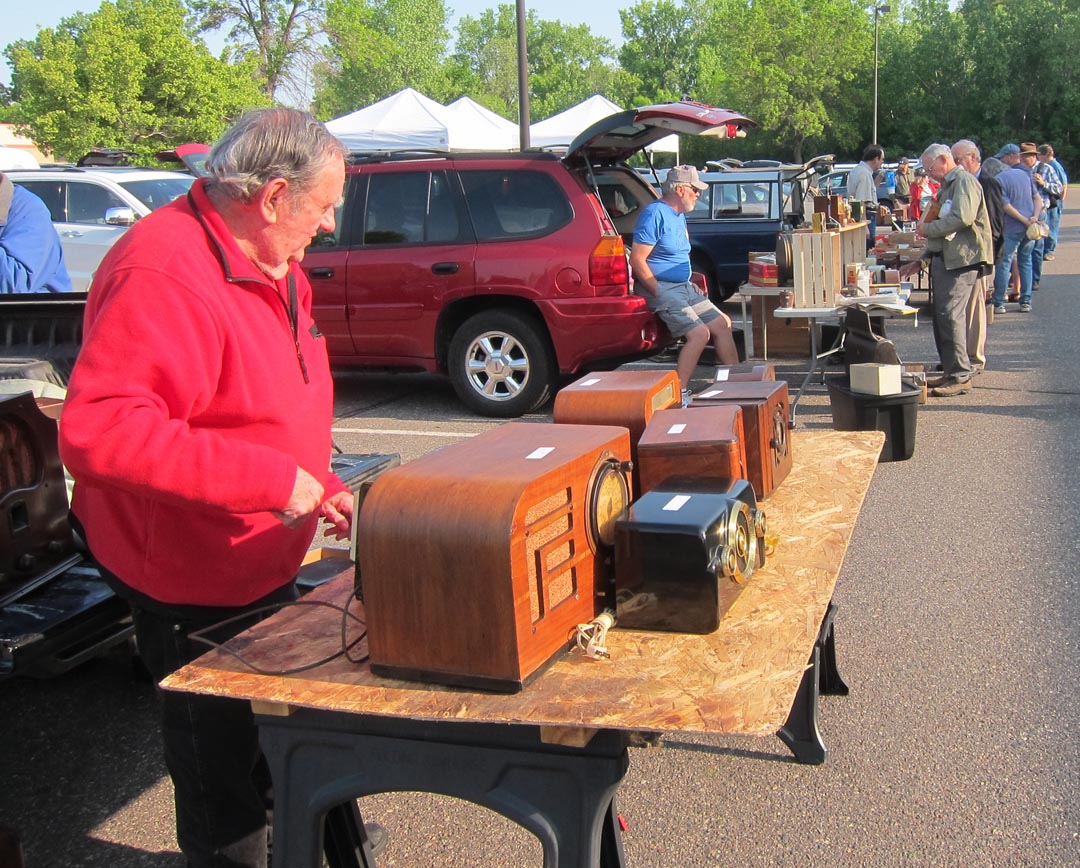 Sales in the parking lot the next morning were great! 51 seller spaces were sold and there was a wide variety of things to buy. Inside, Lynn and Kim Wagar, Pam Orth, and Kip Wallace manned the Hospitality Room and offered a great selection of free donuts, coffee and soft drinks, while Mary Farmer was handling registrations in the next room. The Hospitality crew also offered a crowd pleaser lunch of hot dogs, chips, cookies and canned and bottled drinks, a bargain for $3. Great job!


Wow! This year's contest had 24 participants! Not only is that impressive, but they entered an impressive selection of the best radios from their collections for the rest of us to see. THANK YOU for making this a great contest! I get comments every year from people saying that the contest is their favorite part of Radio Daze, and it's because it's where they can see things they've never seen before.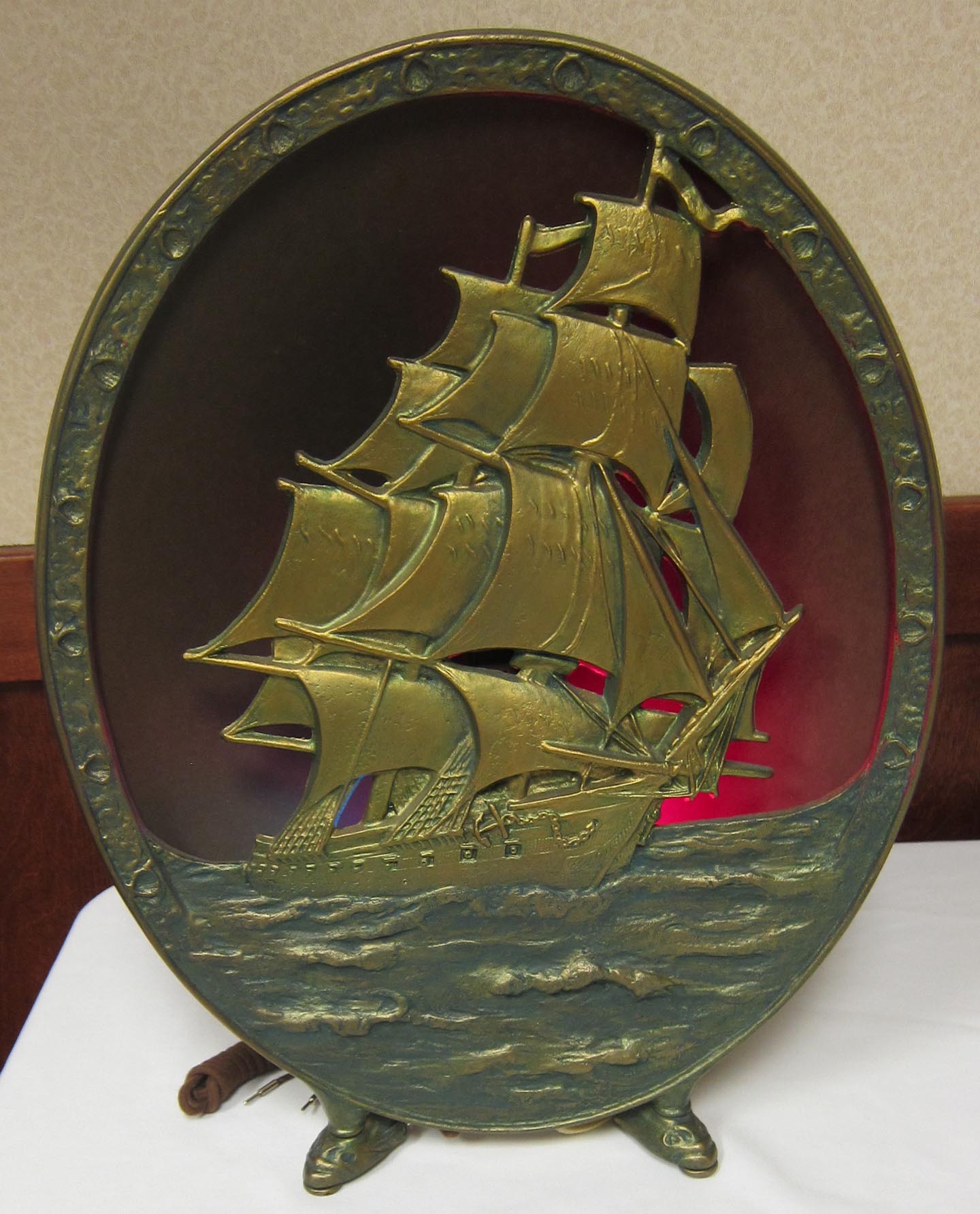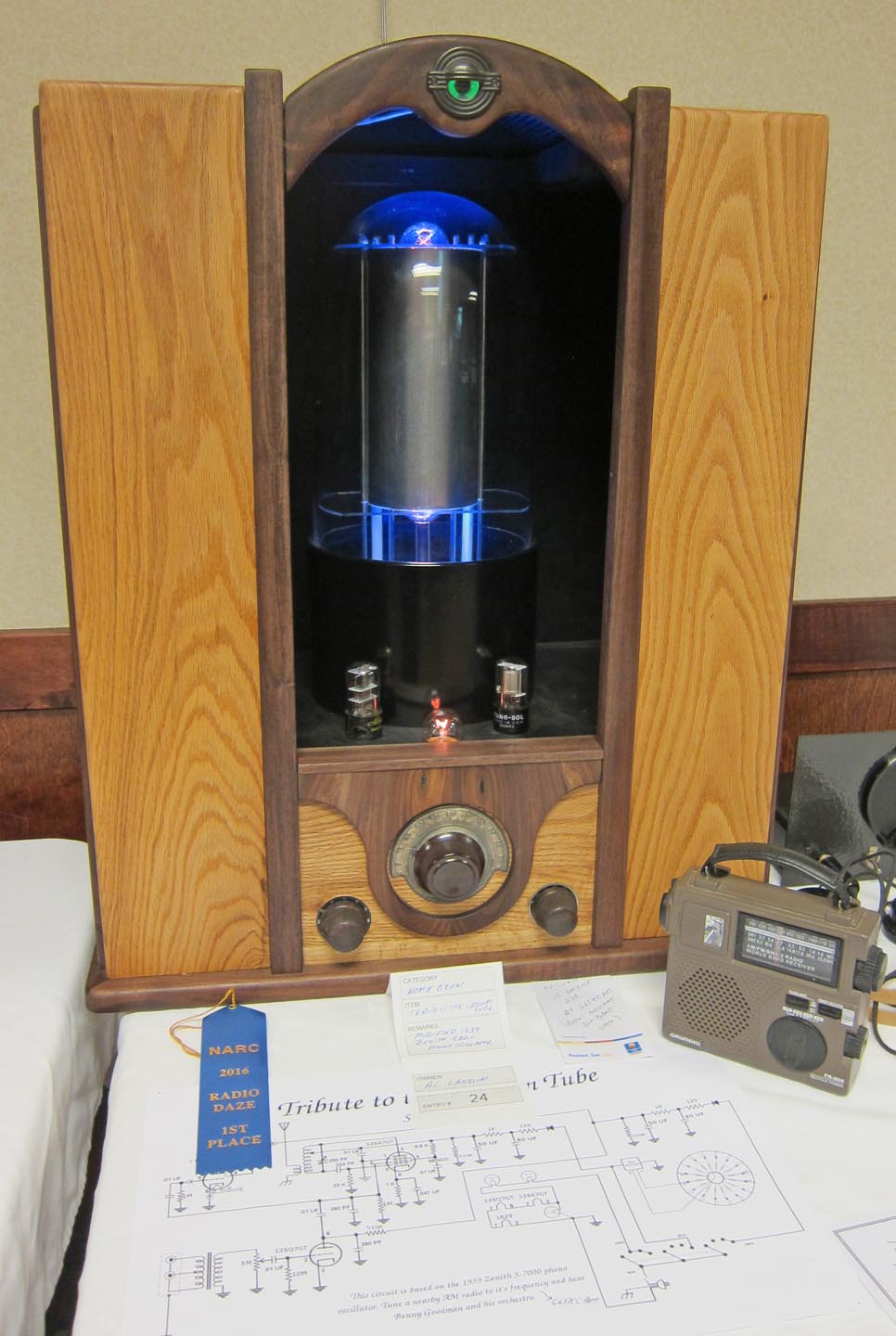 The Best of Show award went to
Sam Luscomb
's O'Neil model LS-19 lighted ship speaker and the People's Choice award went to
Al Landin
's
Tribute to Vacuum Tubes
homebrew radio transmitter. Sam's O'Neil speaker is an extremely rare and attractive 1920s radio cone speaker, as shown on the front cover of this newsletter. Al's
Tribute to Vacuum Tubes
shows outstanding creativity and workmanship, and not only looks like an old Zenith radio with a big blue tube in it, but it actually contains a Zenith phono oscillator and was transmitting Big Band music to other radios in the near vicinity tuned to 665kc! Congratulations to Sam and Al for winning the top prizes in this very competitive contest!
CBS/WCCO television broadcast journalist
Bill Hudson
was this year's guest speaker and his presentation offered insight into the evolution of reporting in the last 40 years and his experiences in the business. It was a very entertaining program! Thanks also to
Bill Fanum
for providing a great audio system for this presentation.
Thanks to the
Kip Wallace
family,
Mary Farmer
,
Pam Orth
, and
Michaela Whitney
for another great door prize drawing. Also, a special thanks to everyone who helped with making Radio Daze possible, and especially to
Jim Thompson
and
Kip Wallace
who coordinated the entire event. See you next May 19-20 at Radio Daze 2017!