NARC 2016 Annual Meeting Report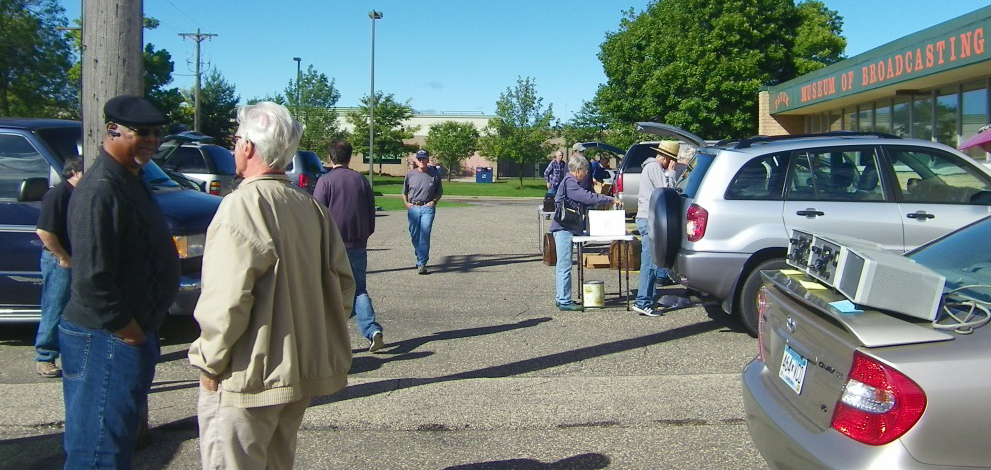 September 25 was a beautiful day and the Pavek Museum parking lot was buzzing with activity. NARC members were arriving early for the 2016 annual meeting to buy and sell some radios before the meeting started. A few things I took special notice of were a Zenith Waltons radio that sold, a Radiola Grand battery set, a large Philco cathedral model 90 or 70, a Northome Minnesota-made battery radio, a Zenith Transoceanic portable, lots of 1930s and 40s plastic and wood cabinet radios, and lots of parts.
Steve Raymer had another nice selection of surplus items for sale in the museum's back room, including some free consoles, so there was quite a bit of activity back there. Kip Wallace brought snacks for everyone again and we want to thank him for continuing to do this every year, especially since he's just doing it until we find a new person to officially be responsible for hospitality at our events. (Please volunteer to help!)

Steve ran the meeting and started by announcing that he will be retiring from the Pavek Museum in the near future and that he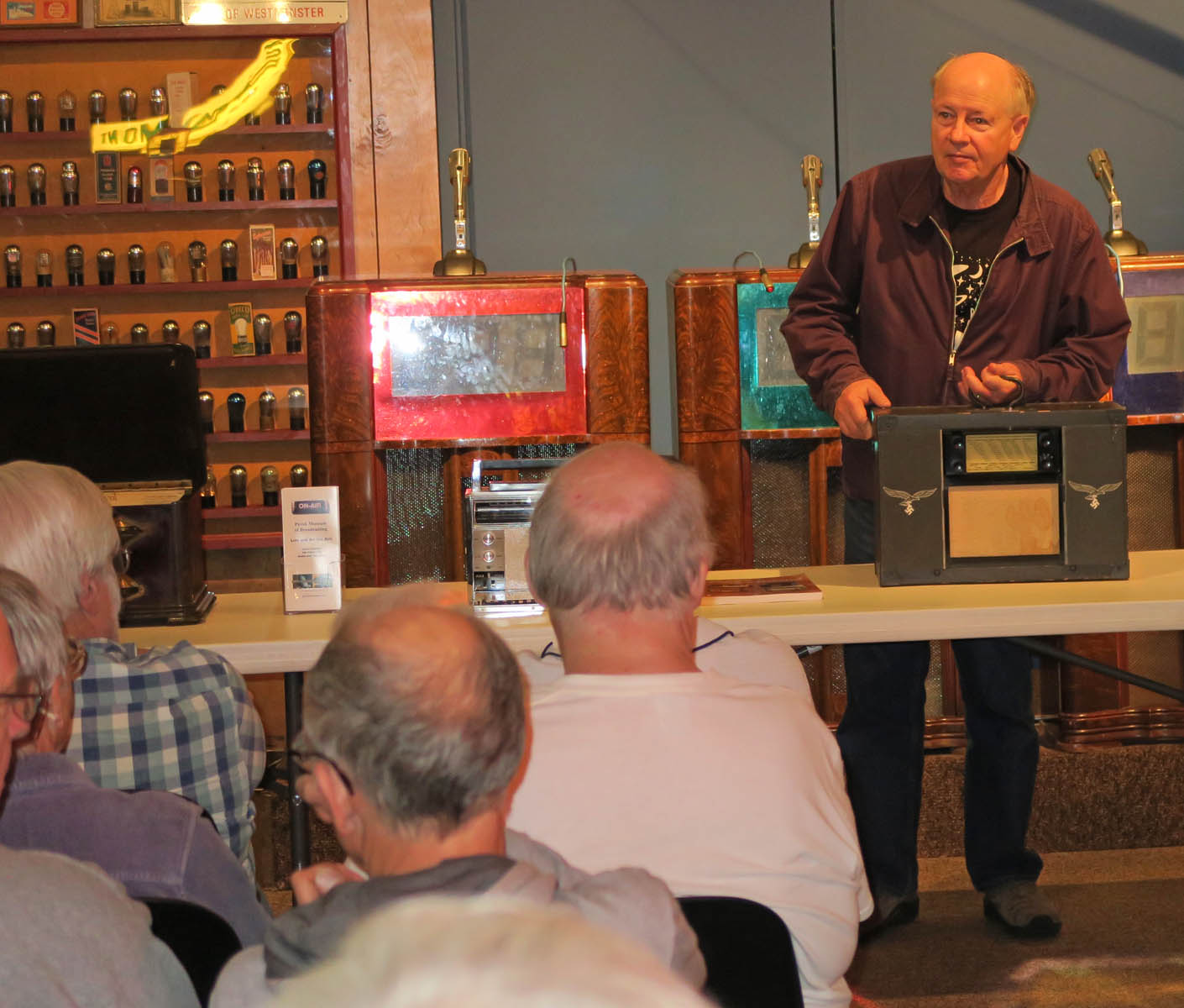 will also step down as NARC President after the upcoming year. It sounds like he will still be working at the Pavek part time and will run the Workshop in February as usual.
Please contact Steve if you want to demonstrate something at the Workshop this winter so he doesn't have to worry about putting the program together at the last minute!
Greg discussed NARC 2015-2016 finances and indicated the bank balance is up about $300 over last year. NARC membership for 2016 was 172, up 10 from the previous year. Greg also reported that all officers from this past year are re-elected to the same positions for the 2016-17 club year.
Jim Thompson reported that the Hotel fees for Radio Daze next May will remain the same even though the hotel has a new sales manager. Some very complimentary comments were made about how good our meet is in some ways as compared to other meets around the country. Radio Daze 2016 had a very good auction, attendance was up, the number of parking lot sellers was up, the contest was excellent, the program was maybe the best we've had, and the weather was nice too! May 19-20, 2017 is reserved for Radio Daze 2017.
Matt Hyman reported that the picnic in August was a success and he plans to organize another one next summer.
The final item on the agenda was 'Finds of the Summer.' Matt Hyman had found a nice maroon and white Setchell Carlson model 416 plastic radio made in New Brighton, Minnesota. Glen Berg had found a deal on a Grebe Synchrophase battery radio in very nice original condition. Steve Granger showed his Zenith Transoceanic model 3000-1, and Steve Raymer showed the museum's Siemens model K32GWB Nazi German radio that they recently acquired. A big thanks to all of you for sharing!